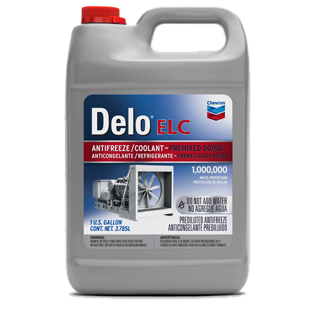 DELO ELC 50/50 ANTIFREEZE/COOLANT
22-7811
Description
Delo® Extended Life Coolant/Antifreeze products are single phase, ethylene glycol-based products that are based on patented aliphatic carboxylate corrosion inhibitor technology specifically formulated for heavy-duty cooling system applications that require nitrite.
Application
Delo Extended Life Coolant/Antifreeze products are recommended for use in a wide variety of cooling system applications including on-road, off-road and stationary engine applications. These products are also recommended in mix fleet applications where heavy-duty and light-duty trucks are present. Please check your OEMs coolant recommendations.
Formats
BULK
6 X 3.785 L
1 X 208.2 L
1 X 1040 L
1 X 1041 L
1 X 1100 L
Contact an expert
For more information or to place an order contact us at:
Want to learn more about this product?
Contact us today – our experts are here to help!