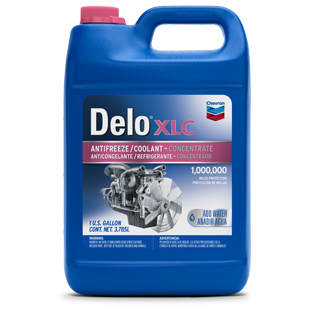 DELO XLC ANTIFREEZE/COOLANT
22-7076
Description
Delo® XLC is a heavy-duty, non-nitrited extended life Antifreeze/Coolant formulation for heavy-duty and light-duty diesel vehicles and equipment. This product is formulated with an aliphatic corrosion inhibitor system available as a concentrate.
Application
Excellent protection for heavy-duty engines where the OEM specifies a nitrite free coolant. Can be used in all heavy-duty engines using reduced emission protocols including or combining EGR, DPF or ACERT technologies. This product is recommended for mixed fleet applications.
Formats
1 X 208 L
BULK
1 X 208.2 L
Contact an expert
For more information or to place an order contact us at:
Want to learn more about this product?
Contact us today – our experts are here to help!