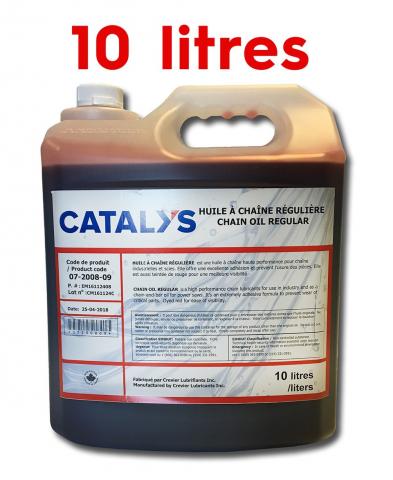 REGULAR CHAIN OIL
07-2008
Description
REGULAR CHAIN OIL is made from paraffinic mineral oil and antiwears, adhesives and anticorrosions additives to ensure proper protection of the blade.
Application
REGULAR CHAIN OIL is designed to lubricate chains and saw bars.
Formats
BULK
4 X 3.78 L
1 X 10 L
1 X 18.9 L
1 X 208.2 L
1 X 1000 L
1 X 208.2 L
Available in regions
Quebec/East
Ontario
British Columbia
Contact an expert
For more information or to place an order contact us at:
Want to learn more about this product?
Contact us today – our experts are here to help!