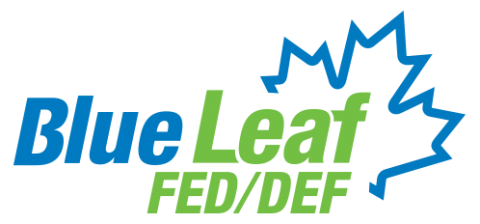 DIESEL EXHAUST FLUID
54-0000
Description
Made up of 32.5% high purity urea and 67.5% deionized water, BlueLeaf Diesel Exhaust Fluid (DEF) meets the specifications of ISO 22241, is API certified, and is essential to keep vehicles moving. BlueLeaf DEF is available in the following sizes: 9.45 litre jug, 208 litre drum, 1250 litre totes and bulk.
Application
BlueLeaf Diesel Exhaust Fluid is designed to meet the needs of diesel engines powered by selective catalytic reduction (SCR).
Formats
1 X 9.46 L
1 X 208.2 L
1 X 208.2 L
Available in regions
Quebec/East
Ontario
British Columbia
Prairies
Technical Documents
Safety Data Sheet
Contact an expert
For more information or to place an order, contact an expert at
780 714-3111
1 877 222-8507
Click here to leave your contact information for a reply.